Discover the ultimate guide to Approved Science Appetite Suppressant
Discover the ultimate guide to Approved Science Appetite Suppressant, a natural and effective solution for weight loss. If you've been struggling to curb cravings and achieve your weight loss goals, you're in the right place. In this comprehensive guide, we will delve into the science behind Approved Science Appetite Suppressant and how it can help you take control of your appetite, reduce overeating, and support your weight loss journey. Get ready to unlock the secrets to successful weight management and achieve the healthy, balanced lifestyle you've always desired.
The Science Behind Approved Science Appetite Suppressant
When it comes to appetite control, it's essential to understand the underlying factors that influence our hunger signals and cravings. Approved Science Appetite Suppressant is a unique triple-action formula that tackles these issues head-on, offering a comprehensive approach to appetite management.
1. Balancing Hunger Hormones: Leptin and Ghrelin
Leptin and Ghrelin are two key hormones that play a crucial role in regulating our appetite. Leptin signals to the brain when we're satiated and should stop eating, while Ghrelin stimulates hunger signals, driving us to consume more food. Approved Science Appetite Suppressant contains clinically-proven ingredients that effectively balance these hormones, helping you achieve a healthy metabolism and better appetite control.
2. Curbing Sugar Cravings with Gymnema Sylvestre
Sugar cravings can be a significant obstacle when trying to maintain a healthy diet. Approved Science Appetite Suppressant includes Gymnema Sylvestre, a powerful ingredient known for its ability to stop sugar cravings. By incorporating this ingredient into their formula, Approved Science ensures that you have the support you need to resist those tempting sugary treats.
3. Blocking Carbohydrate Absorption with White Kidney Bean
Carbohydrates can contribute to weight gain, especially when consumed in excessive amounts. Approved Science Appetite Suppressant contains 500 mg of White Kidney Bean extract, which has been scientifically proven to inhibit amylase, the enzyme responsible for carbohydrate digestion. By blocking carbohydrate absorption, this supplement helps you manage your caloric intake and achieve better weight control.
4. Enhancing Bioavailability with BioPerine
BioPerine®, a patented form of Piperine, is another valuable component of Approved Science Appetite Suppressant. This ingredient has been shown to increase the bioavailability of other active ingredients, ensuring that your body can effectively absorb and utilize them for maximum efficacy.
The Ingredients of Approved Science Appetite Suppressant
To give you a comprehensive overview, here is a list of the key ingredients found in Approved Science Appetite Suppressant:
– Gymnema Sylvestre: Known for its ability to stop sugar cravings.
– White Kidney Bean: Inhibits amylase, the enzyme responsible for carbohydrate digestion.
– African Mango Seed: Increases levels of Leptin, promoting a sense of fullness.
– Caralluma Fimbriata: Helps suppress appetite and reduce waist circumference.
– Cayenne Pepper: Reduces levels of Ghrelin, the hormone responsible for sending hunger signals to the brain.
– Vitamins and Minerals: Work synergistically to reduce fatigue and support weight loss.
– BioPerine®: Enhances the absorption of active ingredients for faster and more effective results.
Quality Assurance and Safety
When choosing an appetite suppressant, safety and quality are of utmost importance. Approved Science Appetite Suppressant excels in these areas, providing you with peace of mind and confidence in the product.
Pure and Natural Ingredients
All the ingredients used in Approved Science Appetite Suppressant are 100% pure and natural. The formula has been meticulously developed based on extensive clinical studies and research to ensure optimal effectiveness.
FDA Registered and cGMP Compliant
Approved Science Appetite Suppressant is manufactured in an FDA registered facility and complies with the US Pharmacopeia's standards for quality and purity. This dedication to manufacturing excellence demonstrates the company's commitment to providing safe and effective products.
No Additives, Preservatives, or Artificial Ingredients
You won't find any unnecessary fillers, binders, additives, preservatives, hormones, or artificial ingredients in Approved Science Appetite Suppressant. This commitment to purity ensures that you're consuming only what your body truly needs to support your weight loss journey.
Positive Customer Feedback
One of the most telling indicators of a product's efficacy is customer feedback. Approved Science Appetite Suppressant has garnered numerous positive reviews from satisfied customers who have experienced excellent results. Many have reported significant weight loss and improved overall well-being within a short period of time.
Read on to see what happy customers are saying in these

approved science reviews
Rating: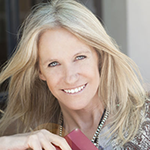 "I've always loved to eat but I also love to run and be outside, so my weight was always balanced by my need to move. But, due to an unfortunate accident, I have been bed-bound for weeks. At first, I didn't have my usual appetite because of the medication I was on, but then my appetite returned and I was starving from morning till night. I was getting really concerned that I would be the size of a house when my friend told me about Approved Science Appetite Suppressant. I really didn't want to get addicted to caffeine and I know that most of these products have caffeine in them, so I hadn't even thought about taking anything. But after my friend brought them to me I decided to take it – mainly because I had nothing else to do! I was really impressed that I felt fuller starting from the first time I took it. I just didn't want to eat anything, which is completely not like me. I still have a long way to go before I'm back to myself, so I will definitely be ordering more of these awesome pills!" – Melissa Hill 
Rating: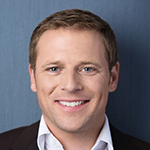 "My weight was always steady until I hit my 30s. I now realize how lucky I was for so many years not having to worry about what I ate. My girlfriend tried to help me by preparing her low-carb meals for me but I was not into it. Instead, I researched different diet pill options and thought that an appetite suppressant would be what I needed to cut out the unnecessary snacking in between meals. I tried different products until I got to this one. For me, this combination of ingredients really works with my body chemistry. I can look at food and not get tempted. I can also take it when I don't want to be eating a lot. I didn't have to change my meals or cut out carbs to get results and that was exactly what I wanted. I was also happy to see that I could order 3 bottles at once to get a discount – which I just did before I wrote this review! " – Doug Fisher   
Rating: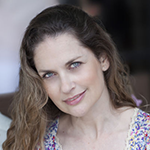 "I have a crazy sweet tooth so I love that Approved Science Appetite Suppressant gets rid of that! Without my need for chocolate, I am eating healthier and I feel so much better. I am slimming down, have a lot more energy and my skin has cleared up. I always thought I ate more sweets than I should but I never realized how badly it was sabotaging so many areas of my life. I had always stayed away from 'diet products' because I thought they were a scam. I never knew how much research was done on natural ingredients, but now that I know, I am excited to try more products from Approved Science to see how they can help me. What convinced me was this company will let you return bottles even after you've tried them. I'm not sure anyone else will let you do that! If you are having trouble controlling a sugar craving, you should give this a try. Don't wait!" – Emily Ford       
Rating: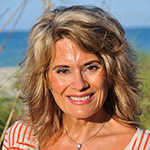 "This product will not give you the shakes! I am so thrilled to find an appetite suppressant that works without making me feel jittery. There are so many diet supplements I've tried to help me lose weight and they either don't do anything or give me the shakes. I guess I'm very sensitive to caffeine, but I really don't get why someone would buy caffeine pills – I think it's cheaper to drink coffee! In any case, when I took Approved Science Appetite Suppressant, I didn't feel any differently so I figured it wasn't working. Then I realized that hours had gone by and I hadn't been hungry at all. I'm used to eating a late afternoon snack and I always get hungry at the same time every day, but even that stopped once I started taking this product. I highly recommend this to anyone who is struggling to get their weight under control." – Melinda Marshall
Rating: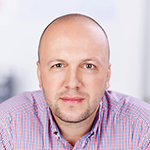 "Approved Science Appetite Suppressant is great for putting a kibosh on late night eating. I'm not a snacker during the day, but when I'm working late at night, I need some fuel to keep me going. Somehow this has developed into a bad habit where I need to eat at night even if I'm not working. The big problem is how bad I would feel in the morning. I tried this after my wife told me it worked for her. Now, we both take it and are both impressed with how great we feel. My pants feel looser and more comfortable and I have a lot more energy than I used to. I checked it out with my doctor to make sure it wasn't habit forming and he gave his blessing for me to take this for as long as I want. Will absolutely be ordering more next month." – Harry Crawford
Rating: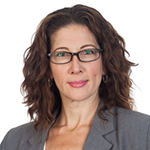 "When I hit menopause, I gained a ton of weight on my belly that I couldn't lose, no matter what I did. I tried everything from HIIT classes to intermittent fasting and nothing was working. I was so frustrated! I started looking online to connect with people who could give me advice since none of my friends were suffering like I was. I had numerous people telling me about all the diet pills they were taking so I started to look into natural options. There are so many products to choose from that it was really overwhelming. I liked Approved Science Appetite Suppressant because of the explanations on their website about what all the ingredients do. I called their customer service department and they explained how returns worked so I knew I had someone to speak to in case I wasn't happy. At first, when my package came, I didn't realize what it was because it was so plain and then I was so excited when I opened it up. I didn't think I would see results so quickly so that has been amazing! The pounds have melted off of me and I feel like myself again. Thank you!" – Leigh Johnston         
Rating: 


"During times of stress I eat and now it has been no different. I'm not working, so I'm not getting dressed every day and it's too easy to keep wandering into my kitchen. I knew it was bad when I started getting scared to get on my scale. Finally, my sisters did an intervention on me and forced me to try and get into a better routine. One of my sisters told me to try this appetite suppressant but I really had very low hopes. I was totally surprised to see that I just wasn't hungry. Not even that – there was food right in front of me and I couldn't bring myself to eat it! It was weird but so great. I really needed this boost to get myself to be more productive and searching for a job. I'm really happy I heard about this and I hope other people can read this and try it too!" – Riley Nichols
Money-Back Guarantee and Customer Service
Approved Science stands behind their product with confidence. They offer a 60-day money-back guarantee, allowing you to try the product risk-free. Their customer service is top-notch, providing excellent support and assistance whenever needed.
The Value of Approved Science Appetite Suppressant
In terms of value, Approved Science Appetite Suppressant offers a compelling proposition. It provides a potent and well-researched formula at an affordable price, ensuring that you receive exceptional value for your investment in your health.
Affordable Pricing and Multiple Purchase Deals
Approved Science Appetite Suppressant is competitively priced, making it accessible to a wide range of individuals seeking appetite control. Additionally, the company offers excellent multiple purchase deals, allowing you to save even more while achieving your weight loss goals.
No Auto-Ship Programs
Unlike many other companies in the market, Approved Science does not engage in auto-ship programs that can be difficult to cancel. They respect their customers' choices and provide flexibility without any hidden commitments.
Fast Shipping and Discreet Packaging
Orders placed for Approved Science Appetite Suppressant are shipped within 24 hours (excluding weekends and holidays). The product is carefully packaged in discreet packaging, ensuring your privacy and confidentiality.
FAQs about Approved Science Appetite Suppressant
1. How does Approved Science Appetite Suppressant work?
Approved Science Appetite Suppressant's unique formula is based on clinical studies and contains key ingredients that target Leptin and Ghrelin, as well as sugar consumption. By promoting a healthy metabolism and supporting weight loss, it effectively suppresses appetite. The ingredients, such as Gymnema sylvestre, White Kidney Bean, African Mango Seed, Caralluma, vitamins, and minerals, work together in optimal doses to ensure effective appetite suppression.
2. Do all diet pills work in a similar way?
No, not all diet pills work in the same way. Many inferior products use weak formulas, incorrect ingredients, fillers, or binders that can be ineffective or even dangerous. Approved Science Appetite Suppressant stands out with its carefully selected ingredients and optimal proportions.
3. What should I look for in an effective diet pill formula?
An effective diet pill formula should be stimulant-free and contain ingredients like Gymnema sylvestre to stop sugar cravings, high doses of clinically proven hormone-balancing ingredients (such as African Mango Seed, Caralluma, and Cayenne Pepper), White Kidney Bean to block carbohydrate digestion, and BioPerine® for increased bioavailability. It should be free from binders, fillers, additives, hormones, preservatives, or artificial ingredients, and formulated with the same potency as found effective in clinical studies.
4. Are there any side effects noted when using this product?
No negative side effects have been reported with Approved Science Appetite Suppressant. Its all-natural and doctor-approved ingredients ensure safety. However, it's always recommended to consult a doctor before taking any supplement if you are pregnant, breastfeeding, have an existing medical condition, or are taking other medications.
5. What are the dosage instructions for Approved Science Appetite Suppressant?
The recommended dosage is 2 capsules per day, taken preferably 30 minutes before mealtime with a glass of water. Always follow the recommended dosage instructions and do not exceed them to avoid potential health risks.
6. How long before I can see any results?
Results vary for each individual and can depend on factors such as age, diet, and lifestyle. While some may experience changes almost immediately, others may take longer to see noticeable results. Keep in mind that satisfaction guarantees offered by companies indicate their confidence in the product's effectiveness. Approved Science Appetite Suppressant provides a money-back guarantee and positive feedback from satisfied customers.
7. What price should I expect to pay?
Product costs vary among manufacturers, and it's important to be cautious of cheap, low-quality supplements without science-based evidence. On average, reputable supplements in the $40-$50 price range deliver better results. Always read labels and consider the quality and recommended daily serving when assessing the value of a product.
8. Which diet pill should I buy?
While individual experiences vary, Approved Science Appetite Suppressant stands out based on factors such as ingredient quality, potency, positive consumer feedback, and excellent customer service. Its well-researched formula, backed by clinical studies, ensures the right ingredients in optimal potency.
9. How safe is it to order over the internet?
Ordering Approved Science Appetite Suppressant over the internet is safe. The manufacturer prioritizes the security of credit card information with the latest encryption software and does not engage in automatic billing programs. They also ensure efficient and discreet packaging for quick delivery.
10. Why should I choose Approved Science Appetite Suppressant?
Approved Science Appetite Suppressant offers purity of ingredients, excellent customer service, satisfaction, and effectiveness. Its formula is backed by clinical studies, providing potent doses of clinically proven ingredients to suppress appetite through a triple-action approach: balancing Ghrelin for hunger, Leptin for satiety, and eliminating sugar cravings.
In conclusion, Approved Science Appetite Suppressant stands out as an exceptional product in the market. It offers a scientifically backed formula that effectively suppresses appetite, curbs sugar cravings, and balances hunger hormones. With its high-quality ingredients, safety assurance, positive customer feedback, and value-driven pricing, it is an ideal choice for those seeking long-term appetite management and weight loss support.
If you're tired of ineffective and potentially harmful appetite suppressants, Approved Science Appetite Suppressant provides a reliable and safe solution to help you achieve your health and wellness goals. Take control of your appetite, boost your metabolism, and experience the transformative effects of this top-rated product.
Visit the Approved Science website to learn more about their Appetite Suppressant and take the first step towards a healthier, more balanced lifestyle.
*Please note that individual results may vary. It's always recommended to consult with a healthcare professional before starting any new dietary supplement.*
Visit [Approved Science](https://www.approvedscience.com) to learn more and take control of your appetite today!
[Buy Approved Science Appetite Suppressant](https://www.approvedscience.com/appetite-suppressant.html)
Related Articles: Win the Battle Against Your Cravings
Related Articles: Approved Science Appetite Suppressant